Mir 2001
Descendants of Rabbi Yeruchom Levovitz visited Mir again in the summer of 2001 and sent the photos below for this web site.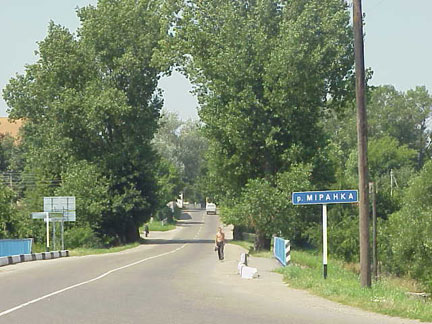 The road into Mir
This is essentially the same view as seen in the old photo of Mir at the beginning of this web site. In the area to the left of the vehicle on the road in the distance, is the ruined base of the abandoned church whose steeple caved in many years ago. The sign on the right says River Miranka.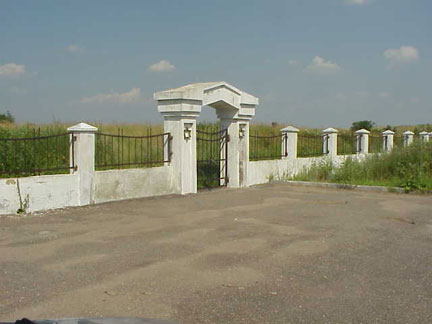 The new walls around the Jewish cemetery and the gate.
This is an ongoing project. Earlier photos can be seen on the page
called Recent Views of Mir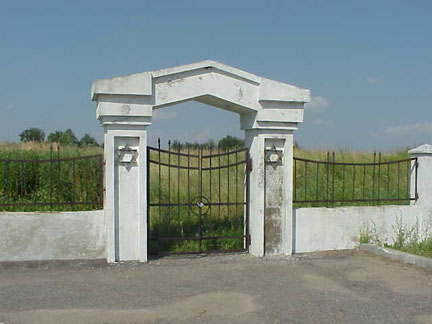 The new entrance to the cemetery.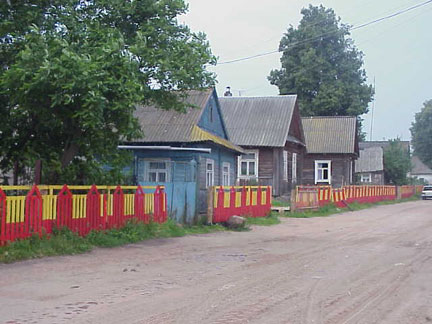 Miranka Street
Rabbi Levovitz lived on Miranka Street. His house was destroyed by fire.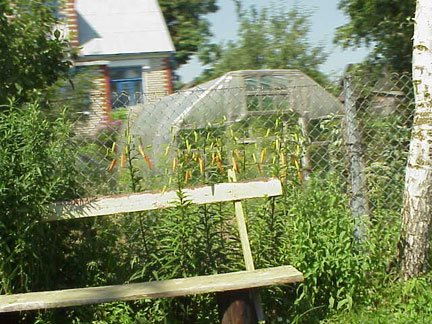 A bench by the side of the road

.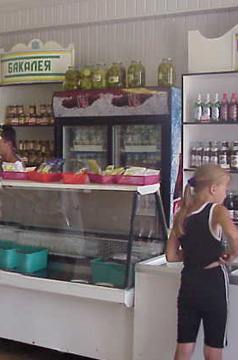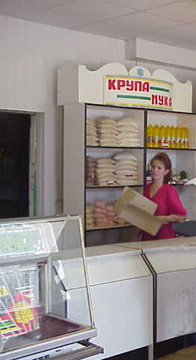 Views in a grocery store in Mir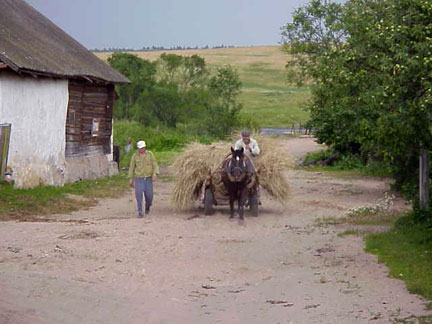 Farmers in Mir in 2001
It is only a six or seven minute walk in a straight line from the town square to the scene above. The river in the distance is the Miranka. A narrow bridge crosses the river close by.