Cambrian-Precambrian unconformity, Ogden Utah.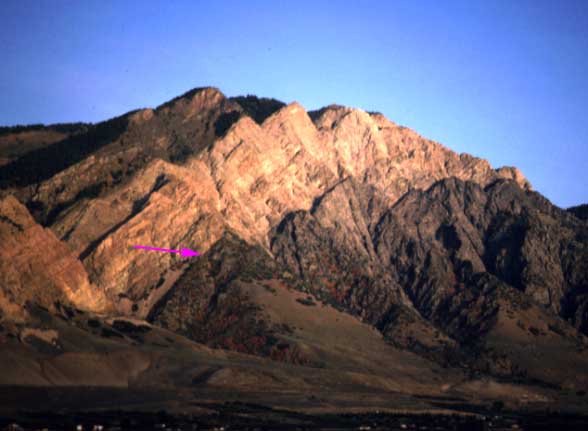 Red arrow points to contact between Cambrian Tintic Quartzite and Precambrian metamorphic rock. This type of unconformity is a nonconformity because it involves sedimentary (in this case, a sed. rock that experienced low grade metamorphism) deposited on metamorphic rock. Note that above the Tintic are soem dark-colored slopes which are underlain by shale.
Back to unconformities.