Alteration or Mineralization along fractures
Fractures provide conduits for fluid flow so we find a variety of alteration and mineralization products along them. Mineralized fractures may contain fibers which track the opening of the fracture. Click here to see those.
---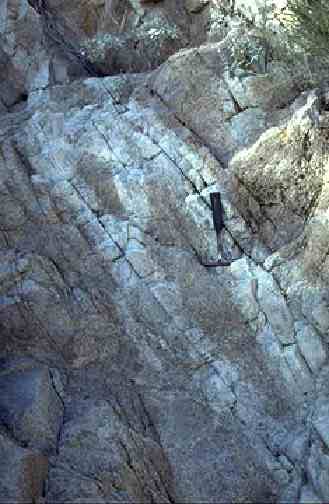 Alteration along fractures. Granodiorite, Sierra Nevada, California.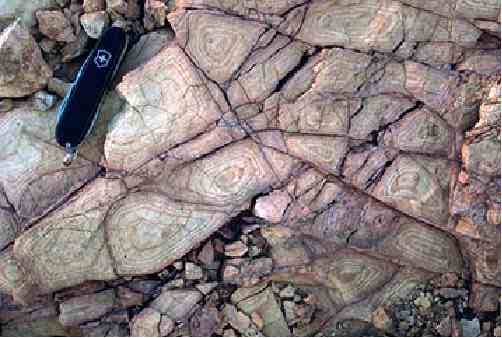 Fracture-controlled Liesegang banding in siltstone.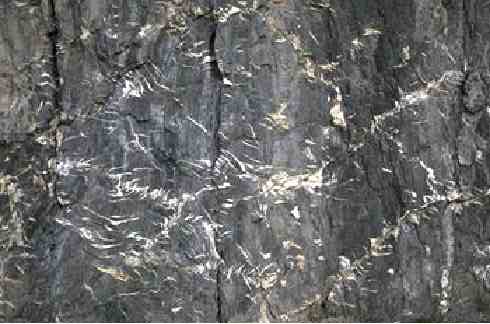 Conjugate set of sigmoidal extension fractures. Filled with Calcite--in limestone.
to see calcite fibers, click here.
---

Back to Slide Index