V- and U-shaped Valleys.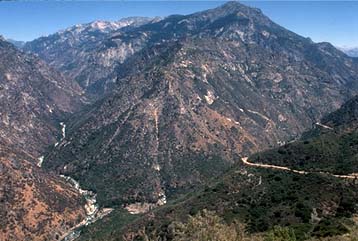 V-shaped valley, Kings Cyn NP.
Although Kings Canyon was heavily glaciated at higher
elevations, it was not glaciated here.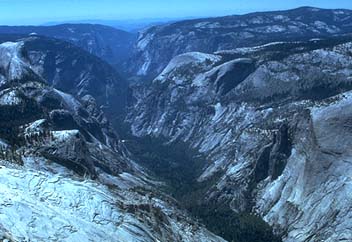 U-shaped valley, Yosemite National Park, California.
To view a hanging valley coming into Yosemite Valley, click here...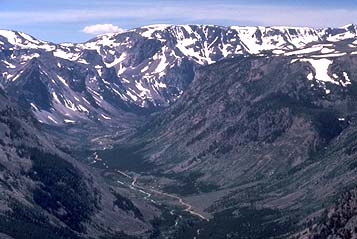 U-shaped valley. Beartooth Mountains, Wyoming-Montana.
Back to Glaciation in National Parks.
Back to Glacial erosion.