Thin section photomosaic and map of fault gouge by Heather Golding, University of Wisconsin, Eau Claire. As part of an independent study on fault gouge, Heather made this photomosaic from low magnification photomicrographs of gouge.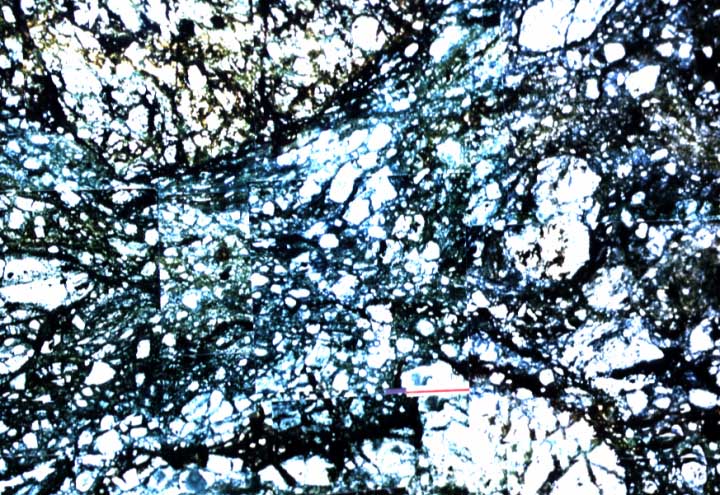 From the photomosaic, she made the map below. Note that the map actually covers more area than the photomosaic. The red-colored scale bar is 1 mm.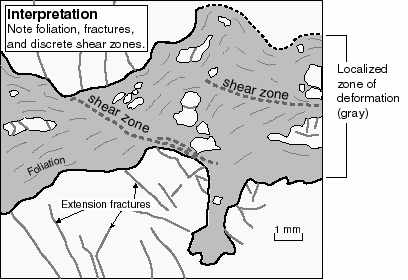 To see the original sample, click here.
Return to gouge page.