Striations on fault surface, Never Summer Range, Colorado.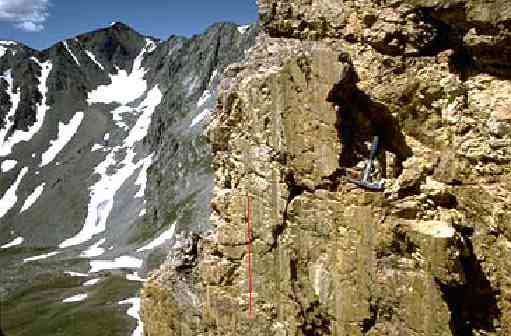 Striations are nearly vertical (parallel to the red line.)
Fault motion was parallel to the striations--but , from the striations, we don't know which side went up. Therefore, striations are especially useful in conjunction with offset planar markers.
---
Back to Determining fault slip directions.
Back to structural geology