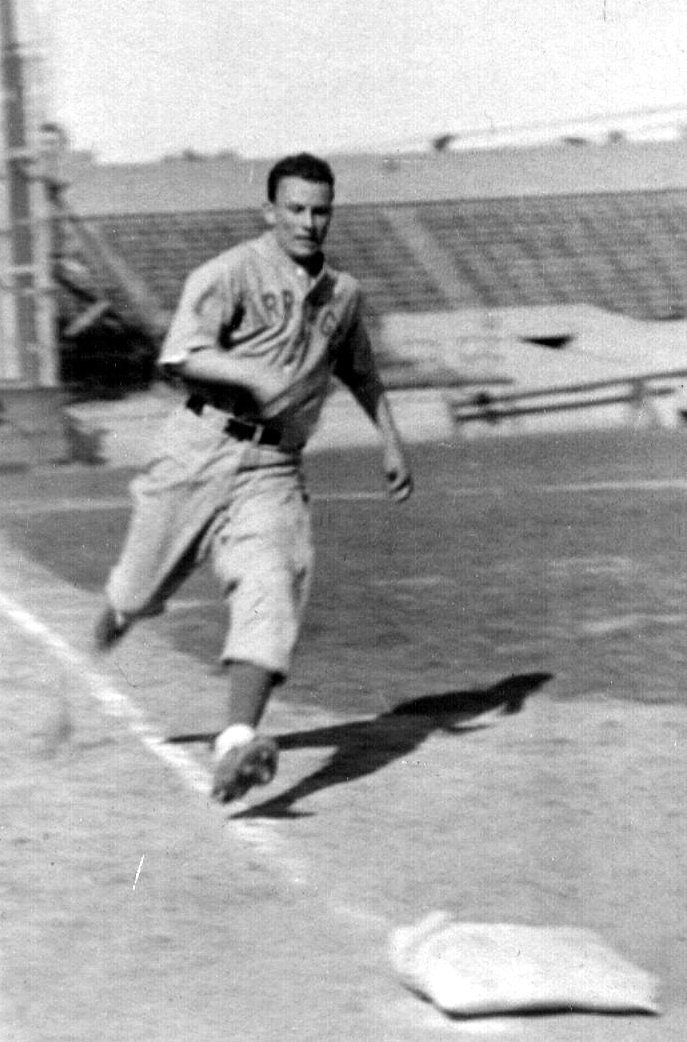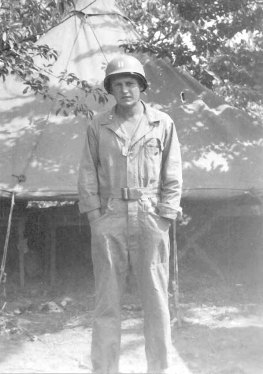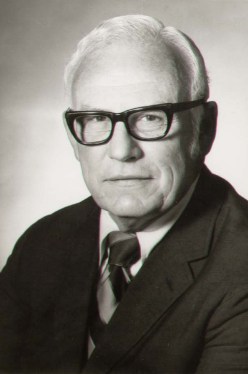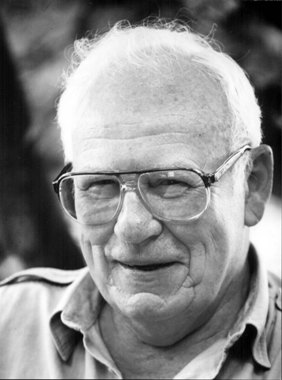 William Henry Harbaugh, Professor of History Emeritus at the University of Virginia, died April 28th 2005, at his home in Charlottesville at 85 years of age. Born in Newark, N.J., he was the son of William Kiracofe Harbaugh and Emily Wright Harbaugh.
Nicknamed "Ace" by a local sportswriter, his initial career plans did not include academics. After graduating from Barringer High School in Newark, he was recruited by Branch Rickey and signed a contract with the St. Louis Cardinals baseball club. To his father's relief, he was dropped after four weeks. He then went to the University of Alabama, where he played baseball, and joined the ROTC in anticipation of the coming war. He was graduated in May 1942 with a degree in journalism and a minor in economics. In August he was sent to Europe with the U.S. Army.
In World War II he served as a Lieutenant, and then as Captain of Battery "A", 62nd AAA Gun Battalion. His campaigns included Operation Torch in North Africa and the invasion of Sicily, with General Patton's 7th Army. Attached to the Free French under General de Lattre de Tassigny and General Patch, his battalion landed in St. Tropez and provided air defense for the liberation of Marseille. He much preferred General Patch to Patton.
His battery saw its most serious action during a surprise German counter-offensive near Strasbourg. He said that he, and all but one of his men, survived the intense shelling from the German 88s only because he had ordered the exhausted soldiers to dig through the frozen ground and make proper foxholes. Crossing the Rhine in the region of Germany from which his ancestors had emigrated in the 1730s, his battalion participated in the liberation of several Nazi slave labor camps, satellites of Dachau.
He would tell his children that his experiences in the war convinced him that "Harbaugh, you are an ignorant man." The day after disembarking in New York, he applied in person, and in uniform, to the Master's history program at Columbia University. The admissions chair decided on the spot that a Croix de Guerre outweighed an undistinguished undergraduate record. He completed an M.A. degree at Columbia in 1947 and then a Ph.D. at Northwestern in 1954. His dissertation advisor and life-long friend was the noted Woodrow Wilson scholar Arthur Link.
His knowledge as a historian and his own experiences in WWII led Harbaugh to oppose the war in Vietnam from its inception. His anti-Vietnam War activities included encouraging the faculty of Bucknell University to join the Washington peace march in 1965, participating in numerous peace marches (wearing his WWII uniform in at least one), and speaking at anti-war rallies.
His book Power and Responsibility: The Life of Theodore Roosevelt was published in 1961, and for many years was the standard biography of Roosevelt. It is still in print. The historian Eric F. Goldman reviewed it for the New York Times, saying it was "a big, lusty volume, rigorous in style, outspoken and combative in its judgements." Hubert Humphrey called it "A brilliant reappraisal of the first of the modern presidents. ... It will no longer be possible to pretend that TR didn't matter or to judge him superficially as historians once did."
His biography of John W. Davis, Presidential candidate, corporate lawyer, conservative legal activist, and human rights attorney, was published by Oxford in 1973. A finalist for the National Book Award and a runner-up for a Pulitzer, Lawyer's Lawyer was called by the New York Times reviewer "a monument of scholarship and readability." Harbaugh, who was a Senior Research Fellow at Yale Law School while writing the book, was a founder of the Virginia chapter of the ACLU.
Professor Harbaugh greatly enjoyed lecturing to undergraduate students. His colleagues say that for many years he happily taught more than his share of UVA's introductory courses in US History and 20th century US History. While students sometimes noted a tendency to digress in his wide-ranging lectures, they responded enthusiastically to the passion that he brought to his calling. Over his career, he supervised 14 Ph.D. students. His place in the lives of his students, and the devotion and respect they held for him, were among his greatest satisfactions.
Following his retirement from the University in 1990, Professor Harbaugh worked to preserve Pine Knot, Edith and Theodore Roosevelt's rustic presidential retreat 15 miles south of Charlottesville. The Theodore Roosevelt Association awarded him their Distinguished Service Medal in 2005.
His wife of 52 years, Virginia Wayne Talbot Harbaugh, survives him, as do a daughter, Chaplain Emelyn Hartridge Harbaugh of Charlottesville, and two sons, Professors William Talbot Harbaugh of Eugene, Oregon, and Henry Richmond Harbaugh of Bloomington, Indiana.
Mr. Harbaugh is further survived by three grandchildren, Anna Abigail Harbaugh of Eugene and Isha and Koel Gupta Harbaugh of Bloomington, four step-grandchildren, Justine and Jake Brennan, Amber Taylor, and Sarah Wunderlich, two daughters-in-law, Nandini Gupta and Marjorie Taylor, two nieces, Nancy Hutchison Apperson of DeKalb, Illinois and Janet Hutchison Van Dillen of Weston, Florida, and a nephew, David Hutchison of Mineral Point, Wisconsin.