---
Guest Lecturer: David Jousselin
---
Topics Covered
Why oceanic plates subduct beneath continents
What is an ophiolite?
How are they emplaced?
How are they useful in understanding plate tectonics?
What do they allow us to understand regarding oceanic lithosphere, in particular its composition and its process of formation?
The University of Oregon Oman Ophiolite home page covers these and other topics.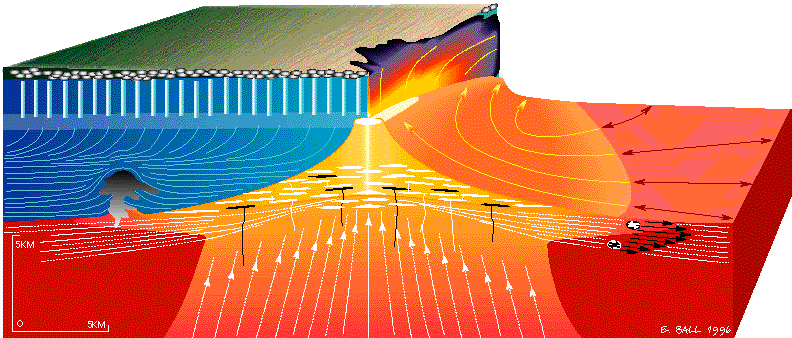 A cartoon of a mid-ocean ridge focussing on the shallow upwelling beneath the ridge (white arrows) in the mantle and the feeding of the crustal magma chamber.