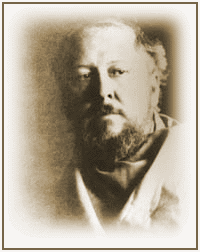 Maybeck's houses have long attracted attention and they make a strong contribution to American domestic architecture. Maybeck hoped to initiate general plans and architectural forms with a flexibility sufficient to make adaptation and change possible. He realized the difficulty of assessing needs in long range planning, and he expected that plans and buildings would be modified as the unforeseen factors appeared.

J. L. Brookings, who had acquired a timber company in the southern coastal region of Oregon, approached Maybeck with a proposal to construct some housing and community buildings for his mill workers.

The site of Brookings, named for its owner-developer, is a superb, scenic spot with a fine harbor at the mouth of the Chetco River. A number of wooded knolls are distributed on the broad coastal shelf that slopes up to the mountains where the principal logging operations took place.