The Lost Valley Nature Center is located right along Lost Creek, which is a part of the Watershed of the Middle Fork of the Willamette River. After 16 years on the land, the residents of the Lost Valley Nature Center have decided to focus upon developing it as an environmental education site. Not only have they done riparian restoration planting, but they have built an extensive trail system throughout the property and have regular programs that include walks, talks and other nature study opportunities.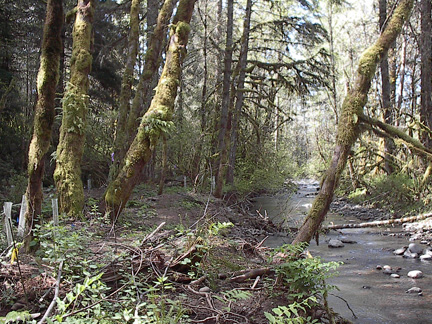 Plot 2 directly adjacent to Lost Creek.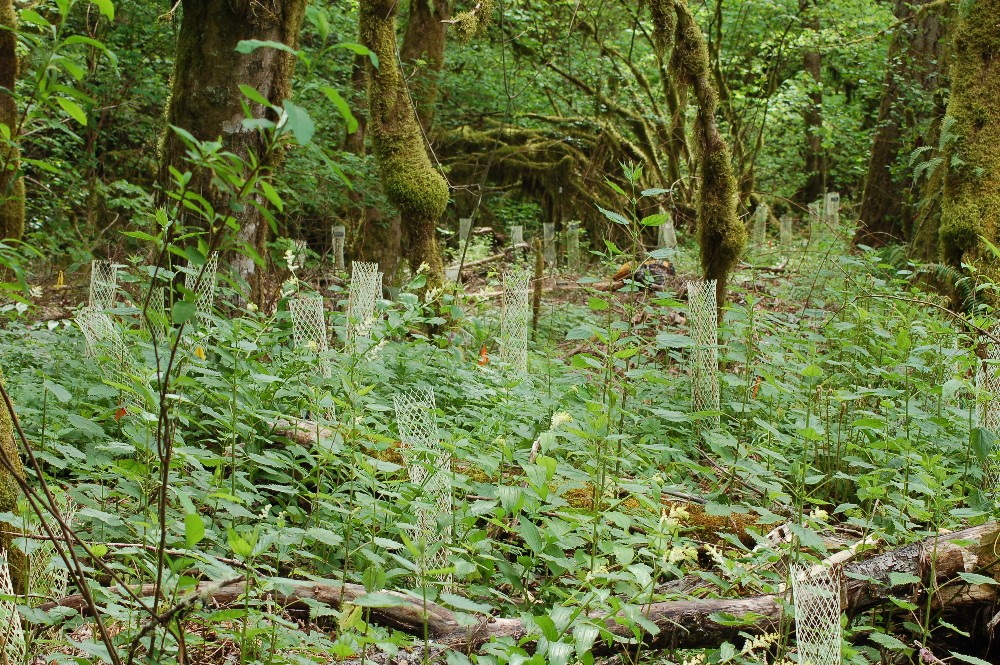 View of Plot 1.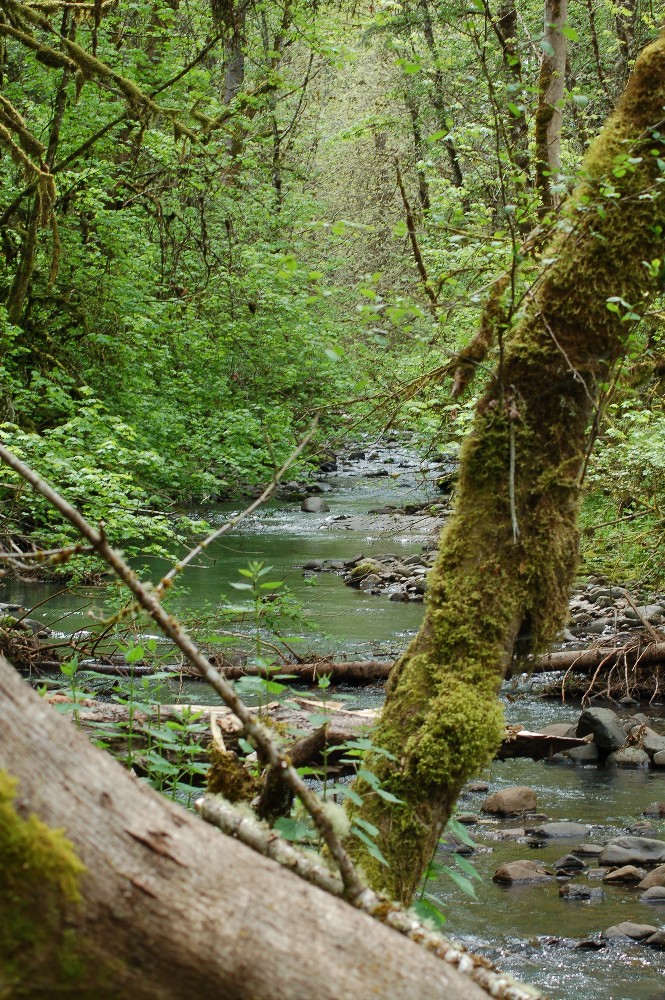 Upstream view of Lost Creek from Plot 1.
Lost Creek Vally Data
Shrub Species

2006 Total

2007 Total

Percent Survival

2006 Average Damage Code

2007 Average Damage Code

Vine Maple
Acer circinatum

3

3

100%

1.0

0.7

Oregon Grape
Berberis aquifolium

3

3

100%

0.0

1.3

Red-Osier Dogwood
Cornus sericea

10

5

50%

0.4

2.6

Pacific Ninebark
Physocarpus capitatus

14

13

93%

0.4

1.2

Salmonberry
Rubus spectabilis

4

4

100%

0.8

2.3

Snowberry
Symphoricarpos albus

18

17

94%

0.9

0.9